Family Pastor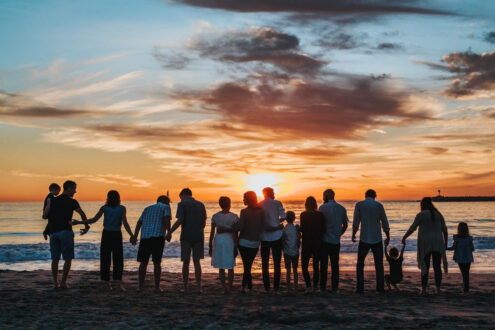 Located in the NW Community of Varsity in Calgary, Alberta, Bow Valley Christian Church (BVCC) exists to help people find and follow Jesus. Our strategy is to create environments where people take their next step of faith in: belonging to Jesus' family, growing in a personal relationship with Jesus, investing their lives in His Kingdom, and shining His example and message of love wherever they go.
We are seeking a Christ-centered and Kingdom-focused individual to serve our church community in the full-time salaried position of Family Pastor. The Family Pastor will oversee the Children, Youth, and Parent Ministries of BVCC necessary for fulfilling our mission and strategic vision.
Primary Responsibilities
Promote a Jesus-focused discipling culture among children, students, parents and leaders
Equips parents to spiritually lead their family
Oversee and recruit part-time staff positions in the area of Children and Youth Ministries
Recruit and equip a team of volunteers (and leadership group) in Children and Youth Ministries that leads to ongoing sustainability in these ministry areas without depending on paid staff
Create safe environments for children and students that fosters spiritual and relational growth
Encourage and equip parents in their role as primary disciple-makers by developing systems that will facilitate the training and mentoring of their children in a life of following Christ
Work with leaders to develop a coordinated curriculum for all ages that progressively teaches and models the Grow, Belong, Invest, and Shine life of following Jesus
Seek out relationships with those who do not know Christ by being involved in the community beyond BVCC and modeling a missional lifestyle
Acknowledge life-stage transitions by intentionally celebrating milestones (graduations, baptisms, etc.)
Position Requirements
Preference will be given to candidates with a Bible College / Seminary degree
5-10 years of paid Youth or Children's ministry experience in a minimum 200+ member congregation
Fully aligned with the message, mission and ministry strategy (see context above) of BVCC
Strong leadership abilities with a track record of recruiting/equipping leaders and working with teams
Well-developed interpersonal skills with the ability to connect well with children, students and parents
Effective teaching ability and well-developed written and oral communication skills
Proven ability to develop and implement strategic goals within a ministry context
If you are interested in this opportunity and meet the minimum qualifications listed above, please submit your cover letter directly to Chris Fong, Executive Director, at: [email protected] Applications will be accepted until June 15, 2022. We thank all applicants, however only those selected for an interview will be contacted.
BVCC provides a robust total rewards plan consisting of: base salary, RRSP matching, health benefits, paid vacation, personal development, and an employee family assistance program.
Interested candidates should email a cover letter and resume to [email protected]