I want to invite you all to a very special time of celebration. We are entering our 91st year of operations at ABC and did not get a chance to celebrate appropriately our 90th yet because of COVID-19 restrictions. So we want to start this year off right… with a party! We have several days of fun planned for all ages the weekend of September 16–18.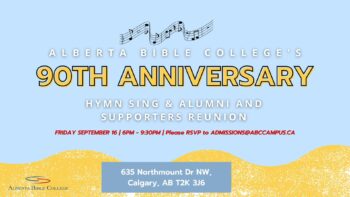 On Friday evening we are planning a Hymn Sing and time of reconnecting. Most of the time will be spent in remembering and reconnecting. How we need that after the past couple of years! Hymn sing & Alumni and Supporters Reunion.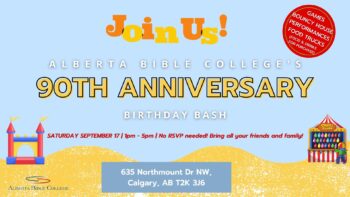 On the following day, Saturday, September 17 from 1–5 PM, we plan to have a party with outdoor games, concerts, cultural dances, a book sale to benefit the library, and more. Oh, and food trucks!!! Birthday Bash

Folks, the college has done well throughout the pandemic—it has not been easy—but by the grace of God, we are stronger, even better prepared, and are ready to take on what God has for us next. Last year, by the way, we had more classes taken than anytime in my past seven years as president and we are anticipating growth in the coming year. So, come celebrate together with us.

Stan
Preparing people to lead active Christian lives in whatever field God calls them.