Our Story
Bow Valley Christian Church is a non-denominational, independent Christian church whose history is rooted in the Stone-Campbell Movement of the 1800s. We began as a congregation in 1928 in the Tuxedo Park area of Calgary.
Tuxedo Park Church of Christ
A local woman named Agnes Nelson was hosting a small Sunday school group of girls in her home. Agnes taught them about Jesus and nurtured their friendships with each other, reflecting the love of Christ back into the girls' lives, giving them the guidance they needed to thrive in their relationship with him.
Coincidentally, some of Calgary's civic leaders asked Dr. Richard Westaway, a veteran church-planter, to address some of the social problems in Tuxedo Park by starting a church in the area. Dr. Westaway and Agnes Nelson joined their efforts and the Tuxedo Park Church of Christ was born. During tough economic times, the church became an oasis of care and love in that community. People reached out to help others and invited their friends and neighbours, introducing them to Christ as the little congregation grew in numbers and influence.


Cambrian Heights Church of Christ
By 1962, Tuxedo Park Church of Christ had outgrown its facilities and as a result of another outreach effort, the congregation decided to relocate to the newly developed Cambrian Heights community. They built a new worship facility and a home for the pastor and became the Cambrian Heights Church of Christ. In 1973 Allan Dunbar began his ministry with the congregation. Shortly thereafter, the "To You With Love" television ministry was born. For twenty years the church and its "to you with love" message under the charismatic leadership of Allan had an influence all across the country.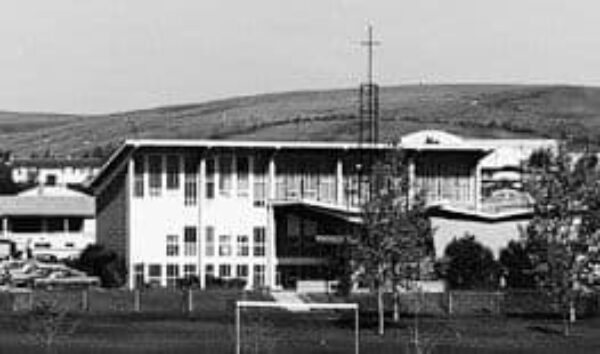 Bow Valley Christian Church
In 1992, Cambrian Heights Church of Christ became Bow Valley Christian Church. As the congregation sought a new location for its burgeoning congregation, they realized that they would most likely be leaving the Cambrian Heights community. After a year and a half in rented facilities, the opportunity to purchase the current facility presented itself. Bow Valley Christian Church relocated to Varsity, beside Crowchild Trail at 53rd Street, NW.
In July 1995, Rick Scruggs, who had served as Associate for the previous 20 years, became the Senior Pastor. Under his leadership, Bow Valley Christian Church set the vision of planting new churches.
In June 2016, Rick Scruggs retired from pastoral ministry, devoting himself to mission work with Lifeline Christian Mission. Keith Shields became interim lead pastor as the church looked for the next lead pastor.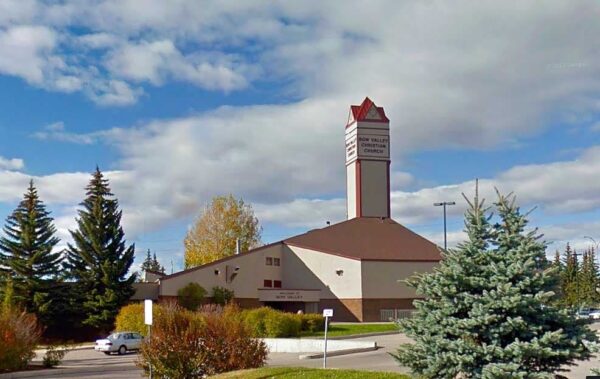 In September 2017, Steve McMillan joined BVCC as the lead pastor. During this time, the church reworked her mission statement to read, "Helping people find and follow Jesus.
For a more detailed history download the PDF version here.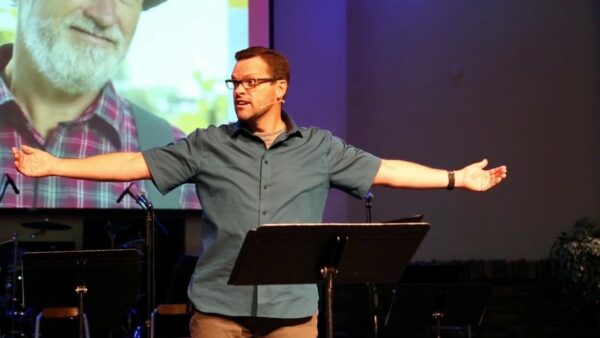 BVCC's 90th Anniversary
On September 9, 2018 Bow Valley Christian Church celebrated her 90th anniversary with a special service.

Take a step back in time and see what God was up to at BVCC in 2021.