Four Steps
Bow Valley Christian Church is on a mission to help people find and follow Jesus. To accomplish our mission, we help each other take our next steps in following Jesus in these four ways:
GROWING in relationship with Jesus. We are all on a journey to learn to love God and find our identity fully in Christ. Our Sunday gatherings and individual spiritual disciplines enable us to grow in an intimate and life-giving relationship with God.
BELONGING in Jesus' Family. Jesus offers us a new life—a connected life. Everybody needs a place to belong. Our small groups and ministry teams are designed as places where we can find belonging and learn to love others.
INVESTING in Jesus' Kingdom. We unleash Jesus' love by being generous with our time, talents and finances. Service and generosity to others is how we serve and give to God.
SHINING Jesus' presence. The greatest act of love we can show is to be the presence of Jesus to others, and to present the story of Jesus to others. We do this individually with our lifestyle and our words. We do this collectively through our local and global outreach initiatives.
Join a Team
Join a team and invest in Jesus' Kingdom. A great way to get connected is to use your gifts and join a serving team at BVCC. Whether it's greeting guests with a smile, leading a community group or teaching kids in our Children's Ministry of kids or a host of other ways, you'll make some new friends, experience spiritual growth, and have fun too!
We believe there is a place for everyone to invest. Even if you're not sure about Christianity yet, we've got a place for you to serve.
Join a Group
It is hard to get to know people during the Sunday Morning service. You will find it easier in a community group (groups of 4–20 people). Growing in Jesus means having intentional relationships with people who have the same goal. We have all kinds of groups that meet throughout the city and online. Some focus on study, prayer, serving others or just having fun.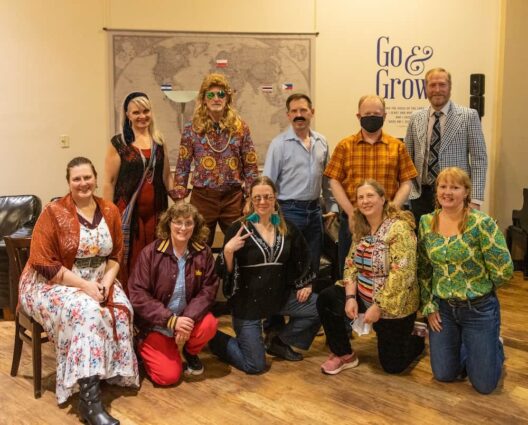 Follow Jesus
You probably have an opinion about Jesus. Maybe you think he's an incredible teacher or a really good guy. Maybe you wonder if the church made it all up. Whatever you believe, we can probably agree that Jesus changed things more than any other person.
We believe he wants to change you too. We believe that he is the way to make things right and whole between you and God.
Jesus himself said:
I am the way and the truth and the life. No one comes to the Father except through me. If you really know me, you will know my Father as well. (John 14:6)
No matter who you are, what you've done, no matter where you were born or the colour of your skin, Jesus is the way for you to have a relationship with God. And the great news, everybody's invited. Everybody's included. Everybody's important. If you think you're an exception to the rule, you're wrong. Jesus loves you. Yes … you.
So how do you actually become a Christian? It begins with this step:
If you declare with your mouth, 'Jesus is Lord,' and believe in your heart that God raised him from the dead, you will be saved. (Romans 10:9)
Once you are ready to make Jesus the priority in your life you have to trust him that he can make you a different person inside and out, that he can change our direction and destination. At BVCC, this pledge is expressed in baptism (an ancient Christian practice of going underwater and coming out as a form of admission to our need for Jesus and adoption by God into his family).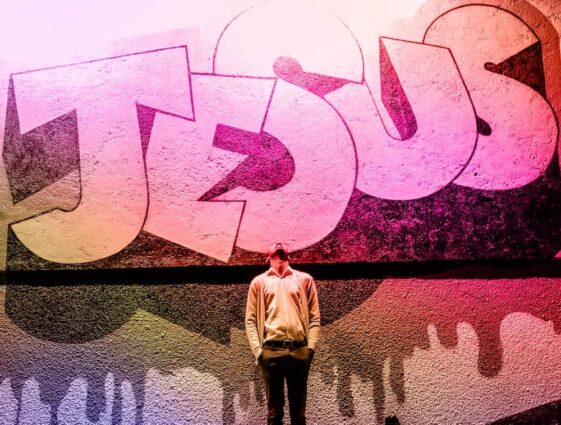 Praying and
Reading the Bible
So you want to get to know God better? Start talking to him. The Bible calls it prayer. But prayer really comes alive when you pair it with reading the Bible.
You can't have a close relationship with someone you never talk to or learn about. It's impossible. God's word—the Bible—is the primary way He speaks to us. And it's the absolute best way to discover how to follow Jesus on a daily basis. If you want to know more about God and His promises, reading the Bible is your next step.
You can download the YouVersion bible app for free for your phone or tablet. Also, stop by our Welcome Centre at the building to get a free hard copy of the Bible. Then start reading. 10 minutes a day. We suggest starting with The Gospel of John and then reading Romans.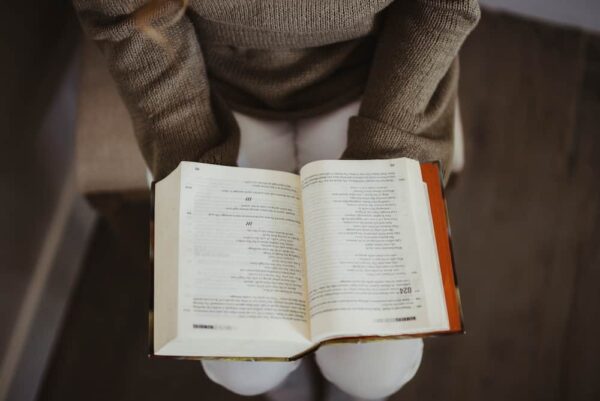 Give Generously
Giving of our finances help create a church to helps people find and follow Jesus. It also show that you are onboard with what the church is about. Thanks for giving toward our mission! Your gift inspires us and inspires others.
If you have further questions about giving to BVCC, please email [email protected] or call us at 403 286 5300 and ask for Chris.
Income Tax Receipts are issued at year end for charitable gifts.
PreAuthorized Giving

+

−
App

+

−
eTransfer

+

−

Just follow these steps:

1. Go to the Interac eTransfer section of your online bank account.

2. Add Bow Valley Christian Church as a new e-transfer contact and use the email address [email protected]

3. Don't bother with a security question as BVCC has an auto-deposit set up.

4. To properly attribute and receipt your donation in your Message section please include the following as you make the transfer:

For new donors include your name, home address, phone number, email, and Designation.

For existing donors include your name, email, and Designation.

Designation examples include but are not limited to: General Fund, Missions, Benevolence, Building Fund, Refugee Sponsorship, Parking, Rental ...

5. If you are unable to submit all of your personal info in the Message section or have additional questions, please send a separate email with your contact details and donation amount to [email protected]
Website

+

−
Envelope

+

−

You can mail your envelope with a cheque or just swing by and drop it off in our security box.
Tap-to-Pay

+

−

Have a credit card? Come by and tap it to make donation. We can debate who decides the amount. 8)