BVCC Children
KidsConnect is our Sunday ministry for children of all ages, nursery to grade 6.
Our Vision: To connect children to God, to each other and their community and world.
Our Mission: To partner with parents and the church family in laying a spiritual foundation and to equip and encourage our children to become fully devoted followers of Jesus.
All classes meet in the lower level except for the Nursery and Club 56 which are located just off of the main foyer.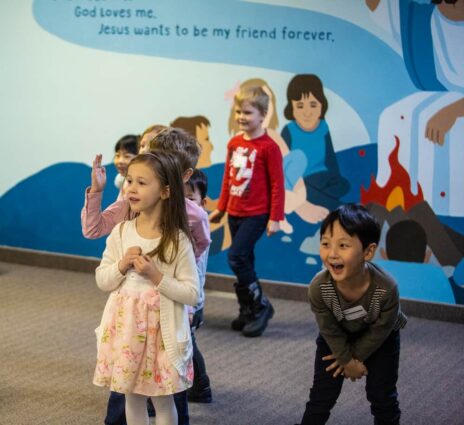 Sundays in KidsConnect
NURSERY (BIRTH–23 MONTHS)
The nursery is staffed by caring and qualified volunteers from September to June except for most long weekends.
TODDLERS AND PRESCHOOL (AGE 2–5)
Programming is available for children aged 2 to 5 each Sunday.
ELEMENTARY (GRADES 1–4)
Children in grades 1 to 4 meet weekly downstairs for a fun and meaningful program that follows a large group/small group format. Children start in the main service with their families and are dismissed after the main portion of worship.
ELEMENTARY (GRADES 5–6)
Children in Club56 meet weekly in their designated classroom with their peers and small group leaders. Children start in the main service with their families and are dismissed after the main portion of worship.
Join us Sunday mornings at 10:00 am for these programs and see God at work!
Current Details
Before leading your children to their classroom, please check in your child at one of the kiosks in the foyer. There you will receive a pickup card and your child's name tag. You will be the only one who will be able to pick up your child at the end of the service using the pickup card.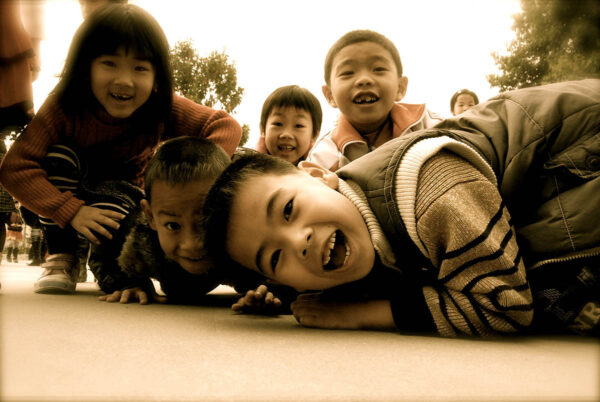 Volunteers Still Needed
In order to staff all classes, we are still very much in need of volunteers in the following areas:
Nursery Caregivers
Supervisor
Preschool Teacher
Grade 1–4 Boys Teacher
Grade 1–4 Girls Teacher
Large Group Leaders
Assistants and Subs for various roles
Most of these roles requires a commitment of 1–2 Sundays per month and the curriculum is very user friendly, requiring zero prep except to read over the lesson and to pray for your group.
If you would like more information on job descriptions and to discuss where you would like to serve, please contact Judi Ringuette — [email protected]. These openings need to be filled immediately so we don't have to cancel any classes!
Judi Ringuette
Children's Ministry Coordinator